Old Elk Rum Cask Finish Rye
Rye whiskey is such a fun category to sip through. I love the wide array of flavors that rye presents, from the bright spice notes to the herbaceous levels there just seems to be so much going on with this style of whiskey, and this becomes more true as you start exploring rye whiskey recipes from different regions. Classic 100% rye recipes from Canada, or iconic 95% rye and 5% malted barley from Indiana, right down to the "barely legal" (read: 51% or more rye grain in the recipe) Kentucky rye recipes each provide their own rabbit holes to dive into–then consider the variance of single barrels or cask finishing? Whew! Speaking of 95/5 ryes and cask finishing, that's exactly what we are taking a look at today.
Looking to connect? I'm on Instagram or you may reach out to me via Email or Discord if you'd like to discuss bourbon, request reviews, or anything else.
Today we have the newest entry in the Old Elk Cask Finish Series on-hand, and I'm pretty excited about this one.  I've been really attuned to the rhythms of finished rye whiskey in the past few years, and I'm excited to see what some Barbados rum casks will do with Old Elk's rye.
I'm excited about the newest addition to the Cask Finish Series with our Straight Rye Whiskey Rum Cask Finish, which puts a new twist on our award-winning Rye

Greg Metze, Master Distiller
Readers who have checked out my reviews of WhistlePig's Boss Hog and Barrell Seagrass will know my affinity for finished rye.  I can't help but feel excited for this expression.
Most of the flavor in a whiskey comes from the aging process, and the secondary aging of the cask finishes adds incredible depth to these expressions. By resting our whiskies in these unique casks, we can keep the liquid our fans know and love today and enhance the flavor with the cask of another world-class product.

Melinda Maddox, Beverage Director Old Elk Distillery
If you're interested in hearing more about the Old Elk Cask Finish series you can check out the episode of the Whiskey Raiders Podcast where Jay and I review five different Old Elk expressions and share our first impressions of each one.
Tasting Notes…
Rum Cask Finish Rye: 101 proof, 95/5 straight rye, 14 year Barbados rum cask finish
Nose – Bright and effervescent on the nose.  Jumping out with white fruits and rye spice mingling together.  The rum is there, but not in an overpowering way.  There's a nice kind of rum and spice cake holiday vibe here on the nose.
Taste – Vivacious and bold.  This brings all 101 proof points with it, but not in a hot way.  It hits the palate with a balanced fruit and spice that I dig.  So this a first for me, but I want to describe the fruit as rambutan…and before you say "John, what the hell is that?" just picture those crazy looking hairy tropical fruits that have a bright white inside.  If you haven't seen these, or had them, I'm sorry for such a weird reference but here we are.
Finish – A fairly long finish, albeit not very complex.  The fruit and tropical notes from the rum cask totally hang out and evolve into a spicier rye finish at the end.
Bourbon Finder Grade Bourbon: B-
Final thoughts…
As I mentioned in Episode 010 of the Whiskey Raiders Podcast, I'm a big rye guy. I dig rye profiles of all types, from Alberta ryes to Kentucky ryes, and even today's 95/5 rye. I think rye whiskey is a somewhat underappreciated category, and even more so when you start to look into the crazier finishes like rum casks.
While I don't think this expression is incredibly complex or jumping out of the glass making me demand a second pour immediately after the first, I do think it tastes good and is certainly something I could see being in the mood for. I'm very glad to have tried this one for sure.
The Bourbon Finder & Weekly Whiskey thanks Old Elk for graciously providing us a sample of their product. Being able to try new things in the whiskey space, without strings attached, is an opportunity we greatly appreciate. Per our review ethos, we provide objective reviews and commentary on media samples of spirits and products; remember, friends, these are the good old days of whiskey!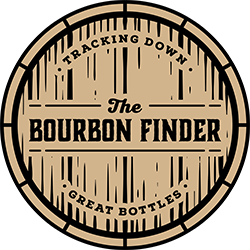 Our grading system: As mentioned in our About Us page, we're excited to share bourbon with our friends, family, and readers. There are enough critics, cynics, and curmudgeons in the whiskey world as it is, so our goal is to foster the bourbon community in a positive way by bringing fun and entertaining content whenever possible–as such–we decided that applying precise scores to whiskey was simply too serious for us (and didn't accurately showcase variability in taste from day to day). We use a simple grade school system to apply a grade to the whiskeys we review because we feel it is indicative of the whiskey's grade for us on that particular day. A grade of a "B" today may very well be a "B+" or even a "B-" on another day, so rather than focusing on a precise score today that may not stand the test of time, we are just sharing our overall grade of that pour for that one tasting. Pour a bit and enjoy, friends, these are the good old days of whiskey!